UN Holds Climate Week Event at Baruch College
For Climate Week NYC, President S. David Wu welcomed the United Nations Development Programme (UNDP) and an exciting panel of internationally renowned experts to discuss the People's Climate Vote — and how to engage and empower young people in political and community action around climate change. (Photo Credit: Mike Buri Zaruma for The Ticker)
The New Yorker Features Mishkin Gallery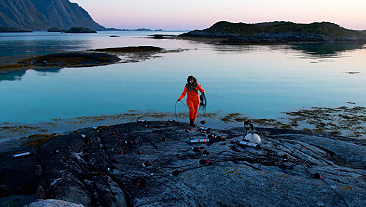 The New Yorker had high praise for Mishkin Gallery's latest exhibition, Who Speaks for the Oceans?, in a review that spotlights Baruch Professor David Gruber, the marine biologist and "whale whisperer" who co-curated the project.
New York's First Doctor of Business Administration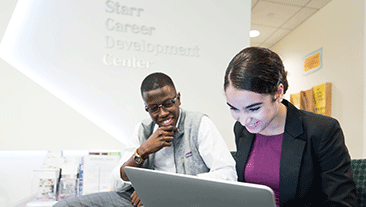 Baruch is the first institution in New York State authorized to award the Doctor of Business Administration (DBA) degree. Learn more about the program, and how you can become "the doctor in the boardroom," that is now available at Zicklin.
Diversity, Equity, and Inclusion
October is LGBTQIA+ History Month, and Baruch College is proud to celebrate the history and achievements of the LGBTQIA+ community with a series of events. This year's theme, "Claiming Our Past. Celebrating Our Present. Creating Our Future," highlights the resilience, richness, and diversity of the community.
DEI Fridays
The Baruch College community is invited to attend DEI Fridays, a series of virtual sessions presented by the Marxe School DEI Committee. Visit their website to view the complete list of events, browse resources, and more.