The Ticker Celebrates 90th Anniversary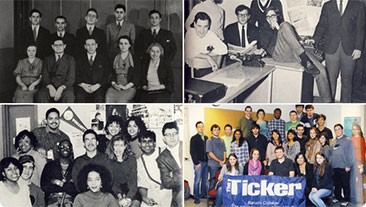 Baruch's independent, student-run newspaper The Ticker is celebrating its 90th year in continuous production. Learn how the newspaper has shaped the career paths of numerous Baruch alumni.
Soccer Player Bikes Across the U.S.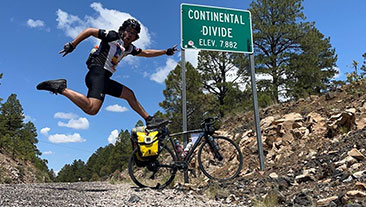 Hear Baruch College men's soccer player Luis Munoz speak about his solo bike ride across the Unites States that started in New York City on May 8 and ended on July 10 in Santa Monica, California.
New Leadership at Marxe School of Public and International Affairs
Baruch College President S. David Wu welcomes Sherry Ryan, PhD, as the new Dean of the Marxe School of Public and International Affairs. Dr. Ryan's tenure begins on September 1.
Safe Campus Hub
Find the latest guidance at:
Diversity, Equity, and Inclusion
Baruch is committed to a policy of equal employment and equal access in its educational programs and activities.  Our central mission is to create an environment that promotes diversity and inclusion.
Learn more about the College's DEI policies and initiatives.