Congratulations Class of 2022!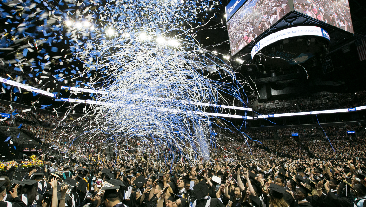 Baruch College held its 2022 Commencement Ceremony on May 26 at Barclays Center in Brooklyn, conferring degrees to 5,837 undergraduate and graduate students.
Baruch Athletics Wins 2021-22 CUNYAC Commissioner Cup
For the first time since 2015, Baruch College was presented with the 2021-22 CUNYAC Commissioner's Cup, which annually recognizes the strongest athletic programs in the CUNY Athletic Conference.
BCF Raises $1.7 Million at Annual Bernard Baruch Dinner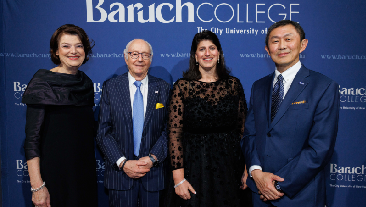 The Baruch College Fund broke its fundraising record at the 2022 Bernard Baruch Dinner, raising more than $1.7 million at the event, which was held at New York City's Ziegfeld Ballroom place on April 27
Safe Campus Hub
Find the latest guidance at:
Diversity, Equity, and Inclusion
Baruch is committed to fostering an environment that promotes diversity, equity, and inclusion and celebrates the community's rich, multicultural heritage. Read more about the College's efforts.