Baruch College Student Receives Jeannette K. Watson Fellowship for NYC-Based Internships and Mentoring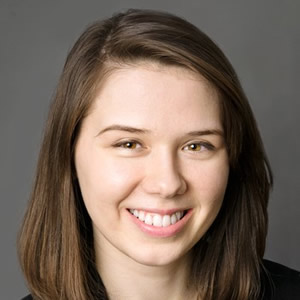 Sarah Dobrowolski
NEW YORK, NY- May 11, 2016 - Baruch College student Sarah Dobrowolski '18, has been named a recipient of the Jeannette K. Watson Fellowship. The program provides three summer internships with leading non-profit, for-profit, and government organizations, with the third internship in another culture. Fellows experience the expectations and challenges of professional-level work while expanding their personal, cultural, and professional horizons.
"The Watson Fellowship is transformative. I've been a fellow for two months and it has already made an immense impact on me," said Dobrowolski, whose interest in nonprofit work was reaffirmed while researching and interviewing for internship opportunities provided through the prestigious program. "When I found out about the Watson Fellowship, it was made very clear that it's for students who move outside of their comfort zones. Once I began the application, I have been doing just that. I am eager to continue pushing myself to exceed my own expectations and see how this opens new experiences and insights. I am extremely grateful to the Watson team for its generosity and support."
Dobrowolski, who is majoring in Industrial/Organizational Psychology in the Zicklin School of Business, will begin her summer internship with the Metropolitan Museum of Art's Human Resources department on June 6.
"I'm absolutely thrilled for the opportunity and I'm eager to see how Industrial/Organizational Psychology plays a role in the museum's work environment."
###
About Baruch College:
Baruch College is a senior college in the City University of New York (CUNY) with a total enrollment of more than 18,000 students, who represent 164 countries and speak more than 129 languages. Ranked among the top 15% of U.S. colleges and the No. 4 public regional university, Baruch College is regularly recognized as among the most ethnically diverse colleges in the country. As a public institution with a tradition of academic excellence, Baruch College offers accessibility and opportunity for students from every corner of New York City and from around the world. For more about Baruch College, go to http://www.baruch.cuny.edu/.
MEDIA CONTACTS:
Suzanne Bronski, (646) 660-6093, Suzanne.bronski@baruch.cuny.edu
Evelisse Luciano, (646) 660-6134, Evelisse.luciano@baruch.cuny.edu