Baruch College Student Places 3rd in CUNY Nobel Science Challenge
Winning essay contributes to science literacy initiative in New York City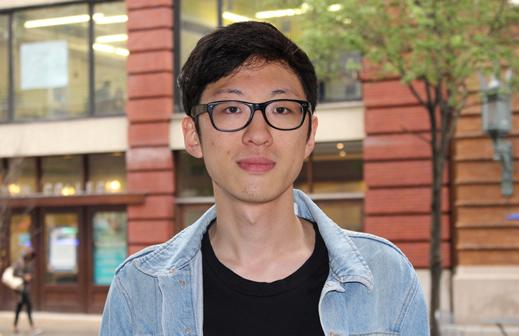 Kitae (Mikey) Kwon '16
NEW YORK, NY- May 18, 2016 - Baruch College student Kitae (Mikey) Kwon '16 placed third in the 2016 CUNY Nobel Science Challenge: The Science Behind the Prize. To participate in the competition, undergraduate students must describe the scientific concepts behind the work of one of the 2015 Nobel winners and address the present and future significance of the research to humanity. The Challenge, which was created to encourage students to contribute to science literacy in New York City, requires that the submitted essays be written to make the science accessible to the lay person.
Kwon focused his essay on the three winners of The Nobel Prize in Chemistry 2015 and their study in DNA repair. According to the Royal Swedish Academy of Sciences, their "work has provided fundamental knowledge of how a living cell functions and is, for instance, used for the development of new cancer treatments."
"I wanted to participate in the CUNY Nobel Science Challenge because I've always felt that science should be accessible to everyone - even to those who have limited exposure to the subject," says Kwon, who is graduating this semester with a Bachelor of Arts in Chemical Biology. "I want to make science more understandable, so that more people can be excited about science, and not be intimidated by it."
Kwon was born in South Korea and raised in Queens, New York. After graduation Kwon says he hopes to attend graduate school and pursue a PhD program in Chemistry.
"I chose Baruch College because it is a well-respected institution where low-income students like myself can afford to attend."
Essays were read and judged by a distinguished CUNY faculty committee. Three prizes were awarded in each category: physiology or medicine, physics, chemistry, and economics. The top six finalists were invited to discuss their papers in person and judges selected the top three winning essays.
###