Baruch College Professor Earns Prestigious Grant from the National Endowment for the Humanities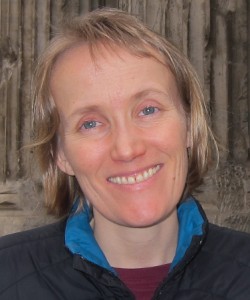 Charlotte Brooks
NEW YORK, NY - March 16, 2016 - Baruch College Professor Charlotte Brooks has earned a Fellowship for University Teachers from the National Endowment for the Humanities (NEH).
Brooks is a professor of history at the Weissman School of Arts & Sciences and chair of the Program in Asian and Asian American Studies. The $50,400 award will support her book-length study, Immigrants from America: The Chinese American Second Generation in China, 1900-1949, which is a history of Chinese American citizens who migrated back to China in the first half of the 20th century and their contributions to the Republic of China.
"I am honored to receive this award because each year, hundreds of scholars submit really excellent proposals to the NEH in hopes of winning a fellowship, and the selection panels can only choose a few projects to fund," said Brooks. "I'm delighted that they thought so highly of mine."
In addition to this new book-length study, Brooks has previously written two books: Alien Neighbors, Foreign Friends: Asian Americans, Housing, and the Transformation of Urban California, and Between Mao and McCarthy: Chinese American Politics in the Cold War Years, published in 2009 and 2015 respectively.
A native of California, Brooks earned her B.A. in Chinese history from Yale University and worked in China and Hong Kong after college. She received her M.A. and Ph.D. in U.S. history from Northwestern University.
The National Endowment for the Humanities (NEH) is an independent federal agency created in 1965. NEH grants typically go to cultural institutions, such as museums, archives, libraries, colleges, universities, public television, and radio stations, and to individual scholars. The NEH announces awards three times a year for top-rated proposals that have been recommended by independent, external reviewers.
###
About Baruch College:
Baruch College is a senior college in the City University of New York (CUNY) with a total enrollment of more than 18,000 students, who represent 164 countries and speak more than 129 languages. Ranked among the top 15% of U.S. colleges and the No. 4 public regional university, Baruch College is regularly recognized as among the most ethnically diverse colleges in the country. As a public institution with a tradition of academic excellence, Baruch College offers accessibility and opportunity for students from every corner of New York City and from around the world. For more about Baruch College, go to http://www.baruch.cuny.edu/.
MEDIA CONTACTS:
Suzanne Bronski, (646) 660-6093, suzanne.bronski@baruch.cuny.edu 
Mercedes Sanchez, (646) 660-6112, mercedes.sanchez@baruch.cuny.edu