Baruch College Professor Aloke Ghosh Earns Fulbright Distinguished Chair Award for Research in Finland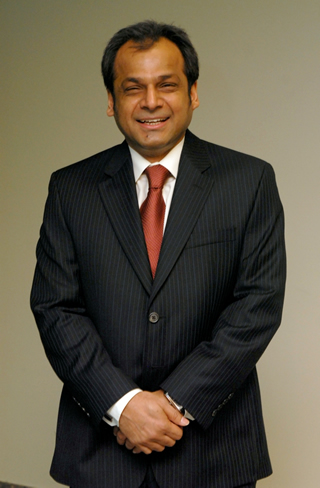 Aloke Ghosh
NEW YORK, NY - March 1, 2016 - Baruch College Professor Aloke (Al) Ghosh has earned a Fulbright Distinguished Chair Award for research in Finland and other European countries.
Ghosh is a Professor of Accountancy at the Zicklin School of Business. Starting in the summer of 2016, he will engage in scholarly activities, conduct research, give lectures, conduct seminars for doctoral students and faculty, and consult with senior administrations at Aalto University.
"I feel extremely honored to be receiving this prestigious award," said Ghosh. "Consistent with the Fulbright goals and objectives, my endeavor would be to exemplify the power of international academic exchange, share my knowledge and understanding of cultures with the intention of bridging the academic and cultural gaps between the U.S. and Finland and with the ultimate goal of a more peaceful and prosperous world."
Ghosh has published numerous articles relating to topics in financial reporting and analysis, capital markets, auditing and corporate finance. These articles have appeared in The Journal of Accounting and Economics, The Accounting Review, Review of Accounting Studies, Contemporary Accounting Research, Journal of Finance, Auditing: A Journal of Practice and Theory, Journal of Corporate Finance, Financial Management, Journal of Management Accounting Research, Journal of Business Finance and Accounting, and many others.
Professor Ghosh graduated from Tulane University, in New Orleans, where he earned his Ph.D. in Accounting and Economics. His Master's degree, which is in Economics, is also from Tulane University.
With the support of the United States government and through binational partnerships with foreign governments, especially the Fulbright Center in Finland, the Fulbright Scholarship Program sponsors U.S. and foreign participants for exchanges in all areas of endeavor, including the sciences, business, academe, public service, government, and the arts and continues to increase mutual understanding between the people of the United States and the people of other countries.
###
About Baruch College:
Baruch College is a senior college in the City University of New York (CUNY) with a total enrollment of more than 18,000 students, who represent 164 countries and speak more than 129 languages. Ranked among the top 15% of U.S. colleges and the No. 4 public regional university, Baruch College is regularly recognized as among the most ethnically diverse colleges in the country. As a public institution with a tradition of academic excellence, Baruch College offers accessibility and opportunity for students from every corner of New York City and from around the world. For more about Baruch College, go to http://www.baruch.cuny.edu/.
MEDIA CONTACTS:
Suzanne Bronski, (646) 660-6093, Suzanne.bronski@baruch.cuny.edu
Mercedes Sanchez, (646) 660-6112, mercedes.sanchez@baruch.cuny.edu