The Photographs of Marcel Sternberger: Portraits of the 20th Century

Exhibition Includes Never-Before-Seen Photographs of World-Renowned Luminaries
October 6 – November 3, 2017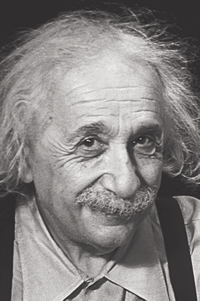 Albert Einstein, Princeton, New Jersey, 1950
Marcel Sternberger - Courtesy of the Marcel Sternberger Collection
New York, NY− September 19, 2017 - A rediscovered trove of renowned faces from The Marcel Sternberger Collection will be on view at the Sidney Mishkin Gallery at Baruch College, October 6 to November 3, 2017. An opening reception will take place on Thursday, October 5 from 6-8 pm.
When 30-year-old Jacob Loewentheil rediscovered the photographic archive of Marcel Sternberger, which included thousands of images, he was so intrigued by the portraits that he embarked on a five-year journey that culminated in the publication of a book, as well as this exhibition.
The Photographs of Marcel Sternberger: Portraits of the 20th Century consists of 40 images, including never-before-seen photographs of world-renowned luminaries such as Sigmund Freud, Diego Rivera, Frida Kahlo, David Alfred Siqueiros, Albert Einstein, the Shah of Iran, Indira Gandhi and Jawaharlal Nehru, and George Bernard Shaw. Whether it was of a politician, a coal miner, or a child, Sternberger's portraits evidenced spontaneity and captured subjects with clarity and insight.
"Since his untimely death in an automobile accident in 1956, Sternberger's work has remained almost entirely out of the public eye," says Loewentheil, whose book The Psychological Portrait: Marcel Sternberger's Revelations in Photography sheds light on the photographer's work. "Sternberger's iconic images of renowned men and women in this exhibition reveal his remarkable art to a new generation of admirers."
The New York Times called Sternberger's methodology "a unique blend of psychological and photographic techniques." He believed in and defined "The Psychology of Portrait Photography," using both research and personal experience to navigate the complex process of a truly successful portrait session. Sternberger wrote, "The task of coordinating psychological understanding with aesthetical interpretation is tremendously challenging, particularly since it has to be compressed into such a relatively short time. You must concentrate all your carefully cultivated sensitivity, all your artistic experience to 'feel' your way into your subject's character, decide rapidly which his best [physical] points are, and how to exploit them to greatest advantage."
About Marcel Sternberger
Sternberger fled his native Hungary fearing reprisals after protesting the anti-Semitic regime in the late 1920s. In Paris, he became a journalist for Le Soir, among other publications. In 1932, he moved to Berlin where he met his soon-to-be wife, Ilse. The two were to marry in June of 1933, but hurriedly married in April when they learned that the Nazis planned on confiscating the passports of Jews. After detention by the Gestapo they went to Paris and soon after, Antwerp. There he became Official Photographer to The Belgian Royal Family. As Nazism and Fascism spread across Europe, Sternberger and his family were able to flee to London with help from the Belgian Royal Family. After less than two years in London, he was invited by Franklin Delano Roosevelt to produce an official portrait in the White House. He would spend the next decade documenting luminary personalities across the United States. Later, he spent time in Mexico photographing the political and business elite and befriending Diego Rivera and Frida Kahlo. He died tragically in a car accident at the height of his career in 1956.
About Jacob Loewentheil
Jacob Loewentheil is an author, antiquarian bookseller, and rare photography dealer. His book, The Psychological Portrait: Marcel Sternberger's Revelations in Photography, contains excerpts from Sternberger's unpublished manuscript, interviews with his prominent subjects, as well as approximately 206 photographs.
The Mishkin Gallery at Baruch College: Free and Open to the Public
Location: 135 East 22nd Street at Lexington Avenue, NY, 646-660-6652
Hours:   Monday to Friday 2:00 −7:00 pm
Media Contacts: Sandra Kraskin, Director, Sidney Mishkin Gallery, Baruch College (646) 660-6652; Marilyn White (973)783-3649, mwhitepr@gmail.com; Suzanne Bronski, (646) 660-6093, suzanne.bronski@baruch.cuny.edu;
Photograph captions (top to bottom):
Diego Rivera and Frida Kahlo, Mexico City, 1952
Albert Einstein and Ilse Sternberger, Princeton, 1950
Diego Rivera, Mexico City, 1952
The Patriarch, United Kingdom, 1937
Marcel Sternberger, Washington, D.C. 1939
Courtesy of the Marcel Sternberger Collection.
Copyright Stephan Loewentheil 2016
Baruch College is a senior college in the City University of New York (CUNY) with a total enrollment of more than 17,000 students, who represent 160 countries and speak more than 100 languages. Ranked among the top 15% of U.S. colleges and the No. 5 public regional university, Baruch College is regularly recognized as among the most ethnically diverse colleges in the country. As a public institution with a tradition of academic excellence, Baruch College offers accessibility and opportunity for students from every corner of New York City and from around the world.  For more about Baruch College, go to http://www.baruch.cuny.edu/.
# # #