Seven Baruch Students Receive Gilman Scholarships to Study Abroad in Six Different Countries

Marks Record-breaking Number of Gilman Scholarships in
 a Single Competition
New York, NY – August 24, 2017 - Baruch College students Vanessa Celissaint '18, Sita Fofana, '19, Bowen Hao '18, Mary Johnson '18, Nicholas McKechnie '18, Rona Naseri '18, Lingfeng Zheng '18,  have been awarded the prestigious Benjamin A. Gilman International Scholarships to study abroad for the fall 2017 semester. These seven Gilman recipients, all from the Zicklin School of Business, will be using their scholarship funds to study in Austria, China, Denmark, Hong Kong, Japan, and Thailand.
The Gilman Scholarship, named after former Congressman Benjamin A. Gilman of New York, is sponsored by the U.S. Department of State's Bureau of Educational and Cultural Affairs, and grants awards up to $5,000 to apply towards study abroad or internship program costs.  
In addition to the Gilman awards, Johnson and Hao each received extra funding through Gilman's Critical Need Language Award. This additional award is offered to a limited number of Gilman Scholars each year who are studying critical-need languages.
A Record-Breaking Year
For Baruch College, these seven Gilman scholarships mark a record-breaking number that have been awarded in a single competition period.
"We are very excited that this round of awards represents the largest number given to Baruch students within one competition," said Valeria L. Hymas, Deputy Director of the College's National and Prestigious Fellowships Advising. "The fall 2017 Gilman awardees clearly demonstrate how Baruch students have the talent and ambition to be emerging global leaders. Through this intensive study abroad experience, they will build lasting relationships with their host communities, and learn life-long cultural competency skills that will make them even more competitive when they begin their professional careers. "
According to Hymas, the Gilman International Scholarship enables students to achieve their goals for international experiences.
"Whether it be for a full semester, a summer program or even a three-week winter intersession program, funding through Gilman can make the difference between a dream and a reality for students," said Hymas.
Meet Five Fall 2017 Gilman International Scholars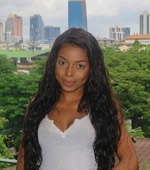 Vanessa Celissaint
Chulalongkorn University, Thailand
"I'm most looking forward to being surrounded by Thai culture and learning about the cosmetics industry here in Asia. I want to work in beauty advertising and this opportunity will be very enriching."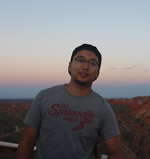 Bowen Hao
Peking University, China
"The market and professional demands of international business industries are increasing yearly, so studying in China will definitely help me achieve my career goals. I hope I'm able to trace my origins and have a new understanding of Chinese culture and society."
Mary Johnson
Waseda University, Japan
"Being awarded the Gilman Critical Need Language Award will allow me to improve my Japanese speaking skills and explore a new world full of expression, friendship, and culture. The guidance I received from the Office of National and Prestigious Fellowships helped me feel prepared and confident for this next journey."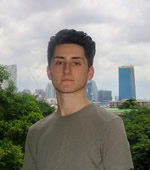 Nicholas McKechnie
 Chulalongkorn University, Thailand
"I hope to one day own my business, and although at this moment I am unsure of exactly what type of business that is, the Gilman Scholarship will afford me the opportunity to enhance my cultural intelligence. Meeting locals and other exchange students from around the world will offer me a new perspective."
Rona Naseri
 Copenhagen Business School, Denmark
"I'm most looking forward to learning from diverse faculty from all over the world at Copenhagen Business School and gaining exposure to different teaching styles than those traditionally used in American universities. Although I've traveled to Copenhagen before, I want to see different parts of the city that I didn't get to experience. I look forward to exploring museums, palaces, and gardens to gain perspective on Denmark's rich culture and history."
Study Abroad Opportunities Open to All Students
The institutions this year's Gilman Scholarship recipients will be attending are but a fraction of the opportunities available to Baruch students who wish to study abroad. Baruch offers students over a hundred different programs to choose from, whether they want to study abroad during the January intersession, for a semester, or in the summer. Many of the over 300 Baruch students who study abroad each year are eligible to apply for the Gilman Scholarship, and students who study abroad for a semester are also eligible to apply for the C.V. Starr Study Abroad Fellowship. The Baruch Study Abroad Office works with Baruch students to help them find the best study abroad opportunity that fits their academic and cultural learning goals.
Hymas noted that all Baruch students should explore the opportunities to study abroad. "Without a doubt, it's a life-changing experience that not only contributes to your education and enhances your career potential but also adds to your personal development."
For more information about study abroad opportunities at Baruch, please contact the Baruch Study Abroad Office. For additional information on the scholarships that can help fund study abroad opportunities, please contact the Office of National and Prestigious Fellowships Advising.