Baruch College Gets High Rankings in The Princeton Review and Entreprenuer Magazine's "Top 25 Schools for Entrepreneurship Studies" for 2017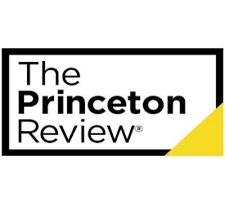 New York, NY - November 17, 2016 - Baruch College's undergraduate and graduate programs at the College's Zicklin School of Business were ranked in the top 10 by The Princeton Review and Entrepreneur magazine's annual survey of the "Top Schools for Entrepreneurship Studies for 2017."
Baruch ranked #7 in the category of "Top 25 Undergraduate Schools," placing ahead of Washington University in St. Louis, Syracuse University, and University of North Carolina at Chapel Hill, among others. For the complete list, see here.
In the category of "Top 25 Graduate Schools," the College was placed at #8, ranking ahead of business schools at Temple University, the University of Virginia, and the University of Texas at Austin, among others. For the complete list, see here
At Baruch College, The Lawrence N. Field Center for Entrepreneurship plays a crucial role in establishing the Zicklin School of Business as a leading business school with a specialty in entrepreneurship. Zicklin's faculty and students, Baruch's Small Business Development Center Business (SBDC) Advisors, CUNY Startups incubator as well as alumni and volunteers come together to support the entrepreneurial endeavors of start-ups, established businesses, and the college's constituents.
Visit the Field Center's website for more information.
Methodology:
The company tallied its lists of top 25 undergraduate and top 25 graduate schools based a survey it conducted from May through August 2016 of more than 300 schools offering programs in entrepreneurship studies. The 60-question survey looked at each school's commitment to entrepreneurship education inside and outside the classroom. More than three dozen data points were analyzed for the rankings. Among them were the percentage of faculty, students, and alumni actively and successfully involved in entrepreneurial endeavors, the number and reach of mentorship programs, and funding for scholarships and grants for entrepreneurial studies and projects. Information about The Princeton Review's survey methodology and criteria for the rankings is available here.
###